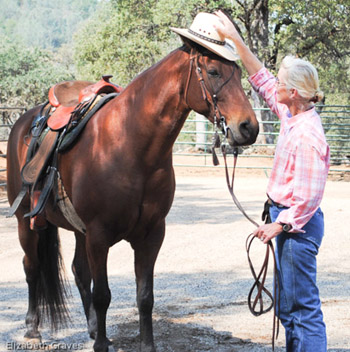 smartville clinic">
From hats eat horses, to Oh don't I look good in one? It's all in how we present and help over come fears.
I am so behind and just now getting photos gone through and I had over 1400 from the last 3 events. One more to go and I'm caught up!
Here is the slide show from the
Smartville
, CA workshop in Sept.
Lots of old faces and so many new ones this year. I loved how the regular crew took in the new folks with warmth, sharing and so many smiling faces on people , horses and the dogs! I don't know about the pot belly pig though , it was to hard to read it's expressions!
Once again we also had the treat of Gail's homemade ice cream to cool off in some very hot weather. Bob did his famous barbecue also. Always warm of heart and a happy a place to be.
Baby Boy Pine I see had a blast while I was not looking too!
Liz